SEED TO SEAL®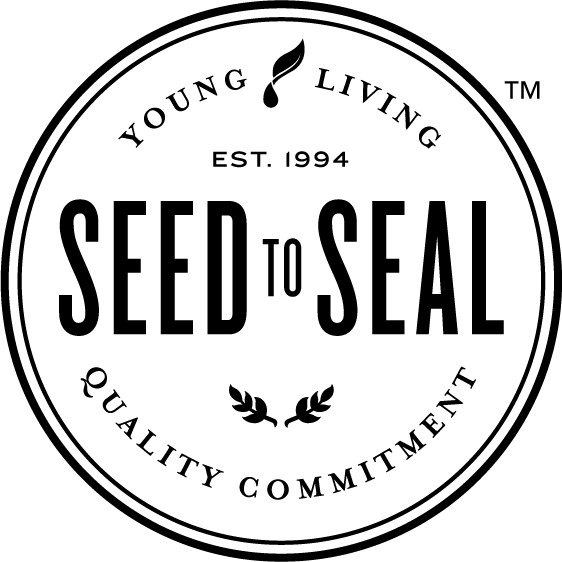 Young Living's commitment to unparalleled quality is based on 3 pillars:
SOURCING | SCIENCE | STANDARDS
Young Living offers you the purest products your family can trust.
It provides you with the highest quality in everything Young Living does.
SOURCING
Not all essential oils are created equally. Young Living will never
knowingly compromise by adding synthetics, contaminants or cheap
fillers, or by using unethical production practices.
Young Living Chief Supply Officer, Lauren Walker, guides the process of
sourcing products from carefully vetted corporate-owned farms, partner
farms and Seed to Seal-certified suppliers and testing them extensively.
If our exhaustive tests show that a product doesn't meet our standards,
we don't buy it or we reject the batch.
Young Living and all of our partners must meet the highest standards in:
Authentication | Agricultural Practices | Harvesting & Collection |
Extraction & Distillation Practices | Testing | Traceability | Storage & Bottling
SCIENCE
Science is the cornerstone of what we do at Young Living. Our trained
scientific staff employs cutting-edge methods to develop new
products, as well as to help ensure the quality of all of our products.
Both the D. Gary Young Research Institute and Quality teams, led by
Chief Science Officer Dr. Michael Buch, work in state-of-the-art labs with
some of the most advanced scientific equipment available.
Young Living's team of highly trained, highly skilled scientists perform
state-of-the-art tests, including but not limited to:
Densitometry | Viscometry | Refractometry | Polarimetry | Inductively
Coupled Plasma Mass Spectrometry (ICP-MS) | Inductively Coupled
Plasma-Atomic Optical Emission
Spectrometry (ICP-OES) | Gas Chromatography (GC) | High Performance
Liquid Chromatography (HPLC) | Fourier Transform Infrared
Spectroscopy | Automated Micro-Enumeration | Disintegration | pH |
Microscopy | Combustibility | Flash Point | Gas Chromatography Mass
Spectrometry (GCMS) | Chiral Chromatography | Isotope Ratio Mass
Spectrometry (IRMS)
STANDARDS
Part of our stewardship is to do business responsibly, from sustainably
sourcing plants to uplifting local communities and to complying with
environmental and other laws.
Chief Legal & Compliance Officer, Matthew French, oversees the Global
Compliance Program, helping to ensure that Young Living offers pure
products that you can feel confident is contributing to the greater good.
Become a Young Living Member and you'll benefit for a 24% discount for
any of the Young Living products. It's free to join!